Sr. Mary Andrew Matesich, OP Theatre Restoration
A Return to Glory
The Matesich Theatre is one of Ohio Dominican's true gems. The historic venue has hosted countless lectures, celebrations and performances in its 90 years, and today, we're taking steps to return the theater to its former glory.
What We've Done So Far
Crews recently completed the third phase of a comprehensive $1 million renovation to the theater. This phase included the replacement of the theater's stage curtain, carpet and seats, which offers guests a much more comfortable experience. Since 2014, work also has been done to repair and strengthen the theater's exterior walls and roof, restore its intricate wood and plaster work, and paint its interior walls and ceiling.

Swipe through the pictures below to see the theater's transformation.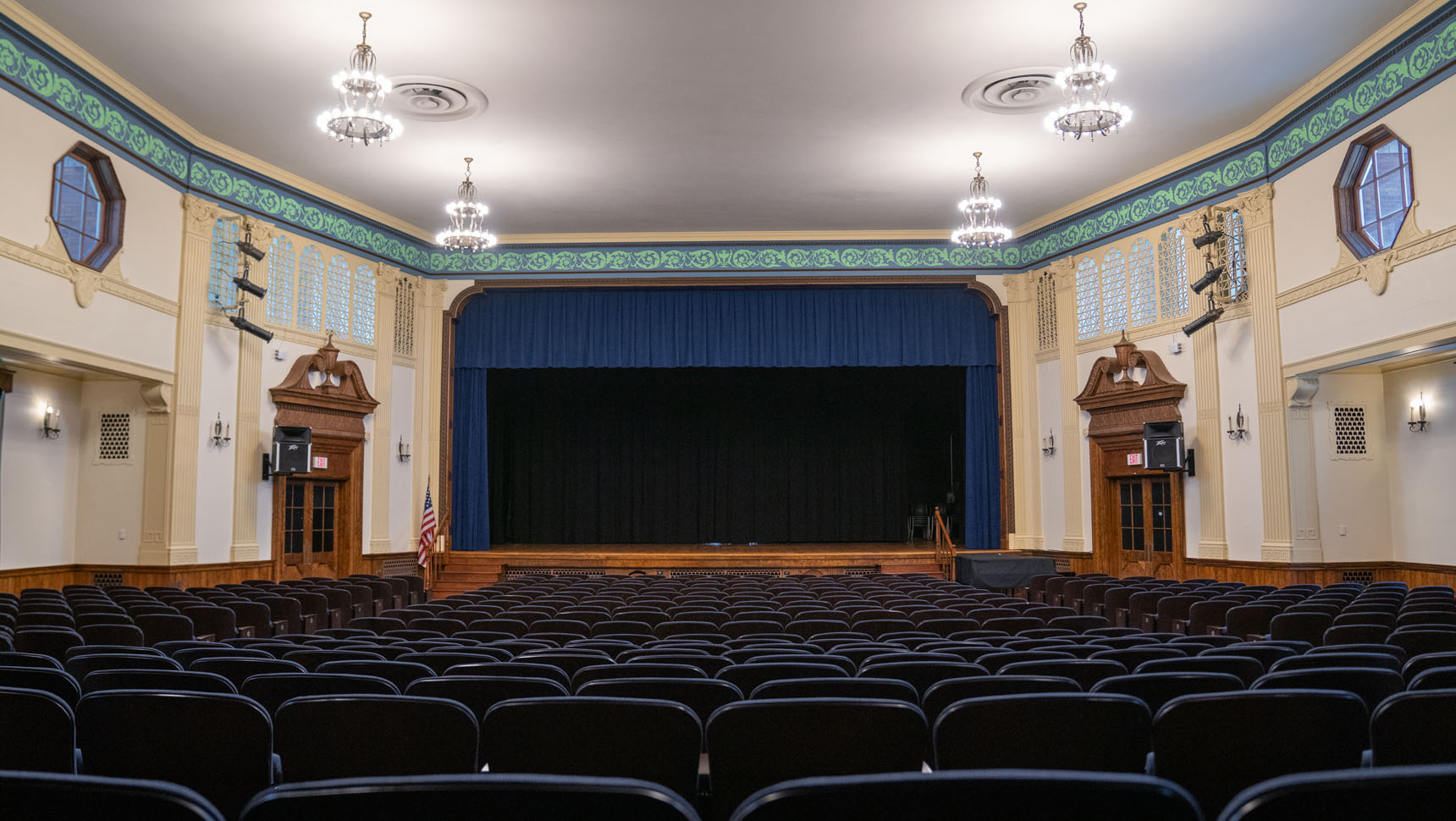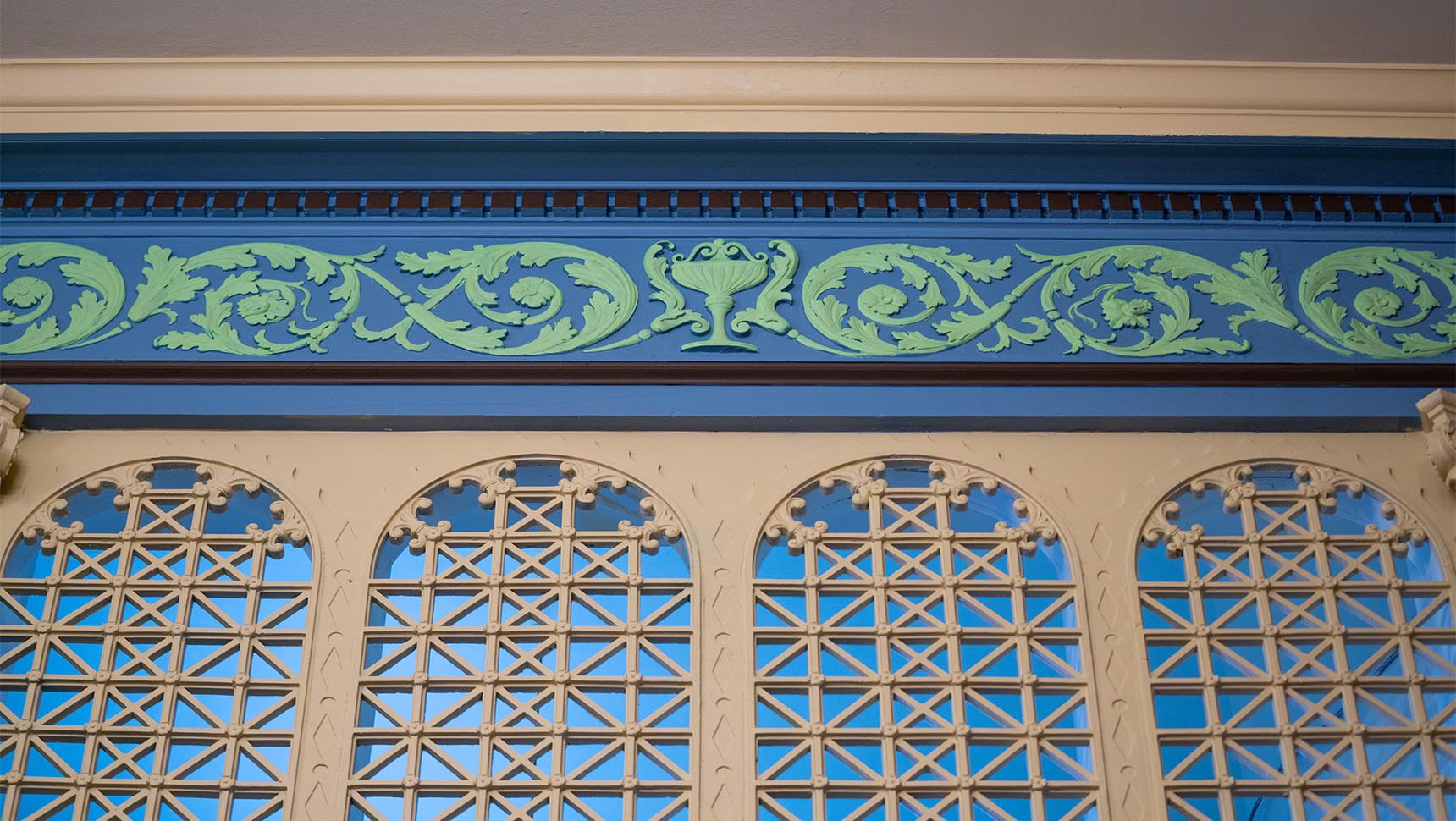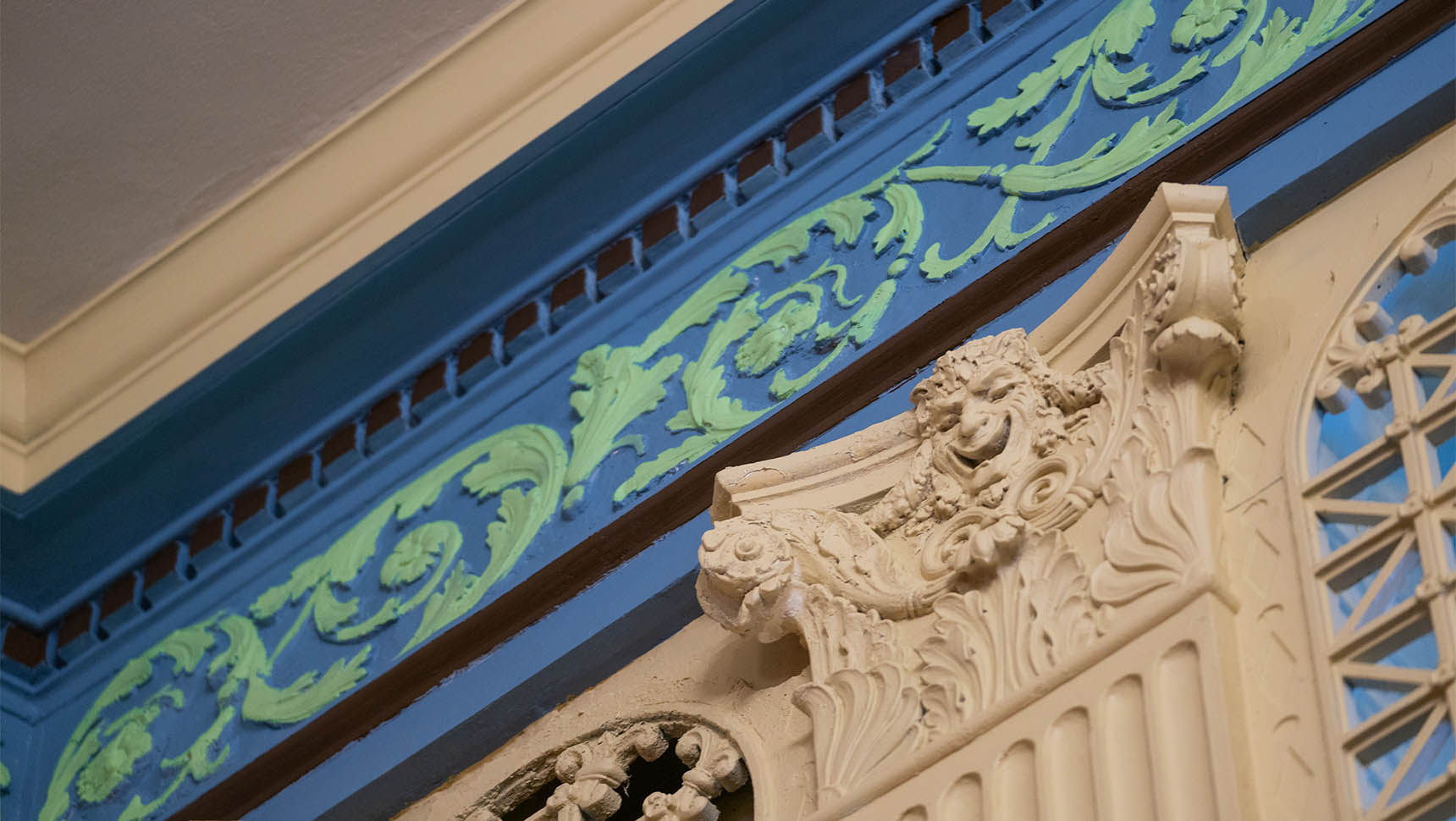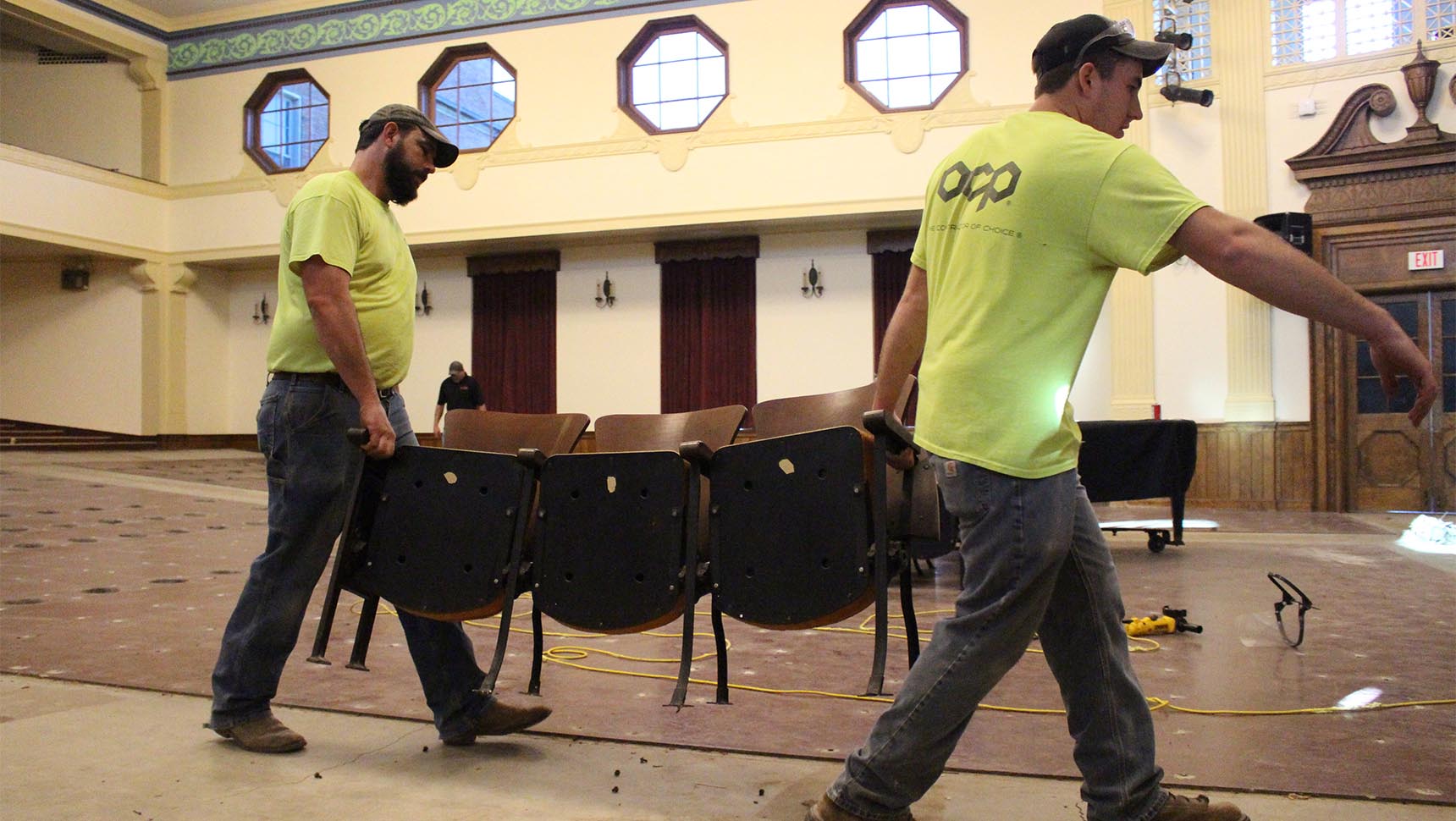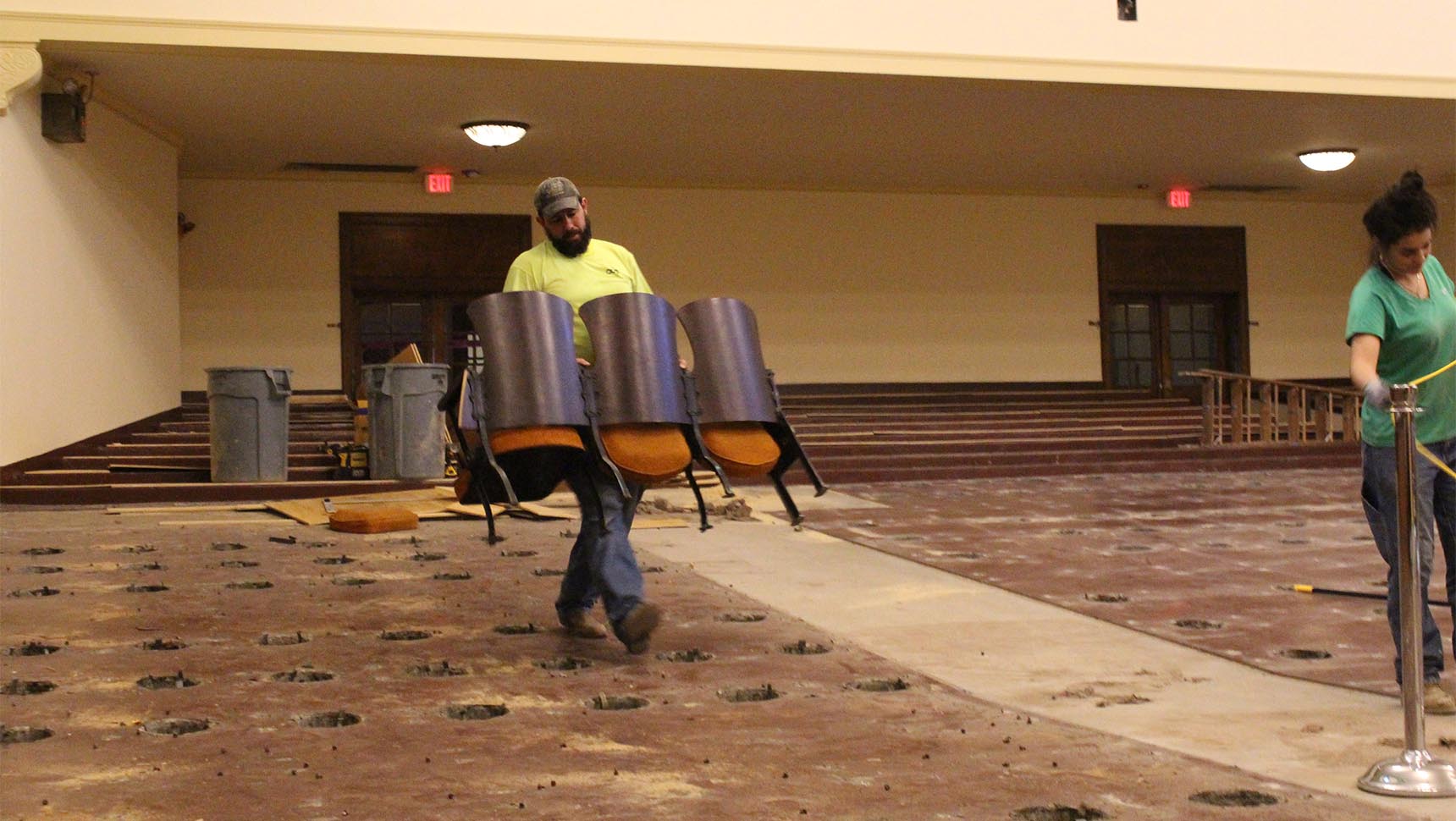 Our Vision
Once this restoration project is completed, the Matesich Theatre will offer the campus and local community access to a valuable, comfortable and state-of-the-art venue in which to learn, celebrate and be entertained.
We Need Your Help
We invite you to make a donation to support future improvements to our newly refurbished Matesich Theatre.
Give Now
Society Giving Levels for the Restoration Project
The renovation of ODU's Matesich Theatre will empower and engage student participation in campus life, the performing arts and personal development. It also will give members of our community a comfortable place to gather.
Please help us bring this gem back to its original brilliance.
Society Giving Levels
Sr. Elizabeth Seton, O.P. Society
$50,000 and above
The Little Theater Society
$25,000 - $49,999
Merry Masquers Society
$15,000 - $24,999
Revels Society
$10,000 - $14,999
Panther Players Society
$5,000 - $9,999
Friends of Matesich Theatre
$1,000 - $4,999
Patrons
$500 - $999
Save Your Seat Campaign
Show your support for Ohio Dominican by participating in our "Save Your Seat" campaign. For $750, we'll affix a brass plate with your name – or the name of someone you wish to honor – to a seat in our theater. This is a great way to support the theater's restoration and have a lasting presence on campus for years to come.
The Matesich Theatre Throughout History
The theater has served as a valuable campus and community resource over the past 90 years. A lifetime of memories has walked across its stage: convocations and commencements; performers and presenters; community events and international luminaries. Here are some pictures taken throughout its history.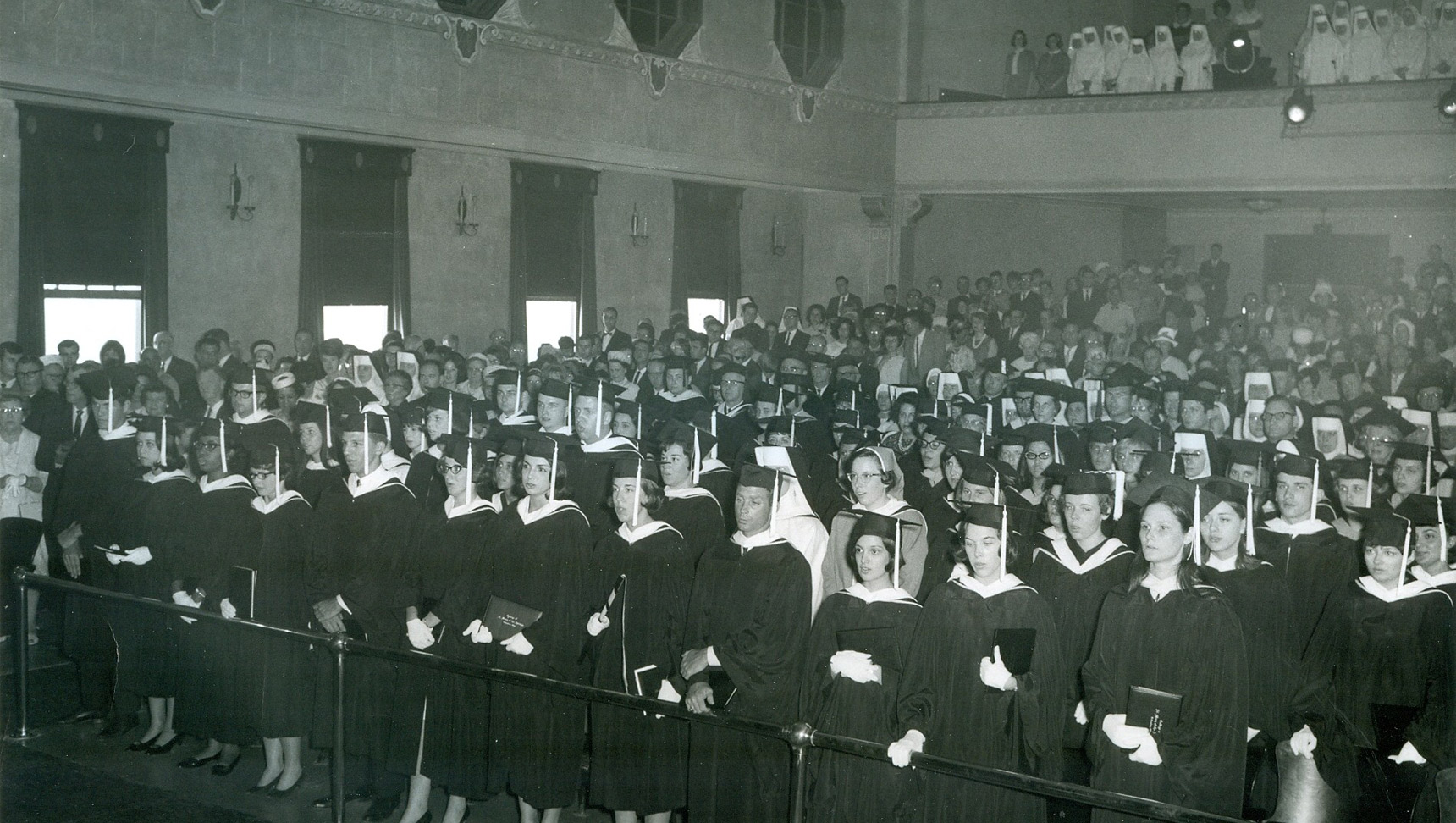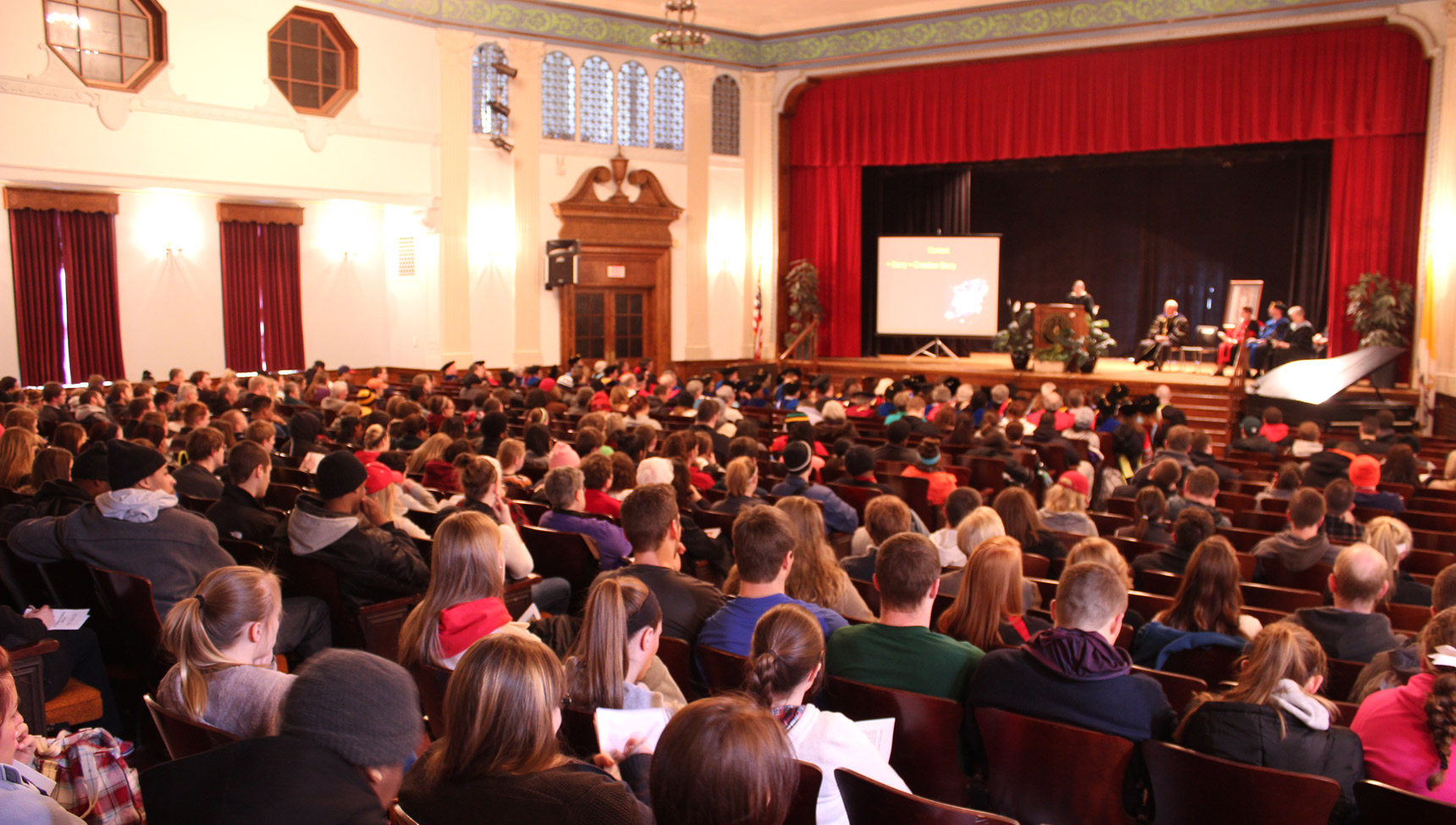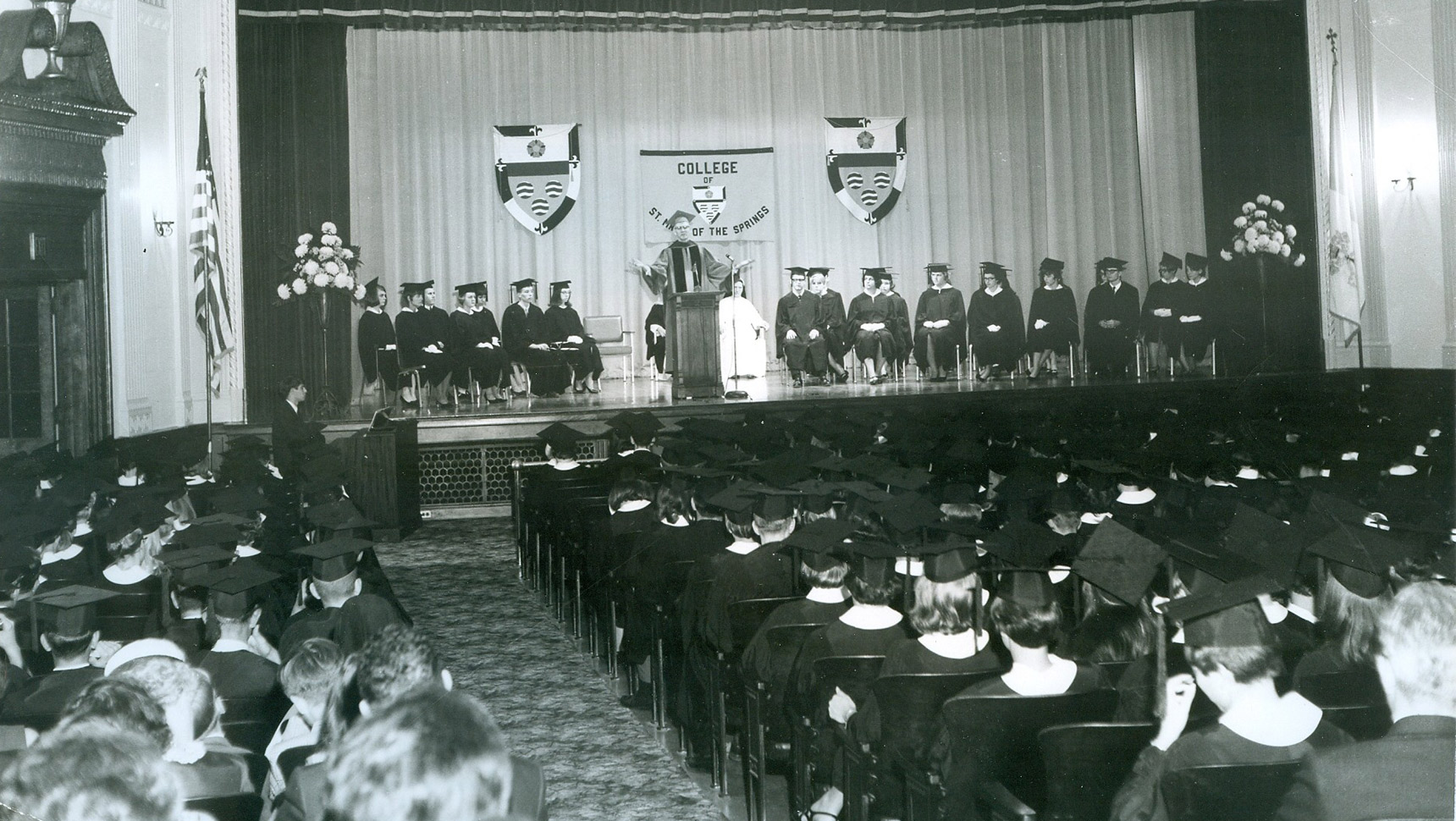 The Mission
Sr. Mary Andrew Matesich, OP stated in a speech in October of 1996, "Our life study is incomplete unless we share what we learn with others in our families, our Church, our workplaces, our local communities, and the world community."
The Matesich Theatre reflects our mission. Its restoration will symbolize our renewed commitment to this mission, and provide space for local schools and organizations in Columbus and surrounding areas.

With the newly renovated theater, we envision a dynamic relationship with local arts groups, Catholic and public schools, civic organizations, and of course our own students and faculty. Prominent speakers, conferences, and arts activities will be able to take our stage, and our stage will take us to new brand recognition and prestige in the Central Ohio community..